C3D Labs, the provider of development toolkits for engineering software, announced today that it had increased its revenues by 53% in 2019, replicating its growth in 2018. The company expanded its presence in the European market by landing new customers in Luxembourg, Spain, and the UK.
C3D Labs is best known for delivering the most complete software development kit (SDK) to the engineering industry. The SDK consists of five modules: a robust geometric modeling kernel, a flexible constraint solver, a standards-based data exchange module, a ground-breaking 3D polygonal mesh to B-rep converter, and a speedy 3D visualization engine. All modules are based on the company's own sophisticated mathematical algorithms applied to advanced software development technologies.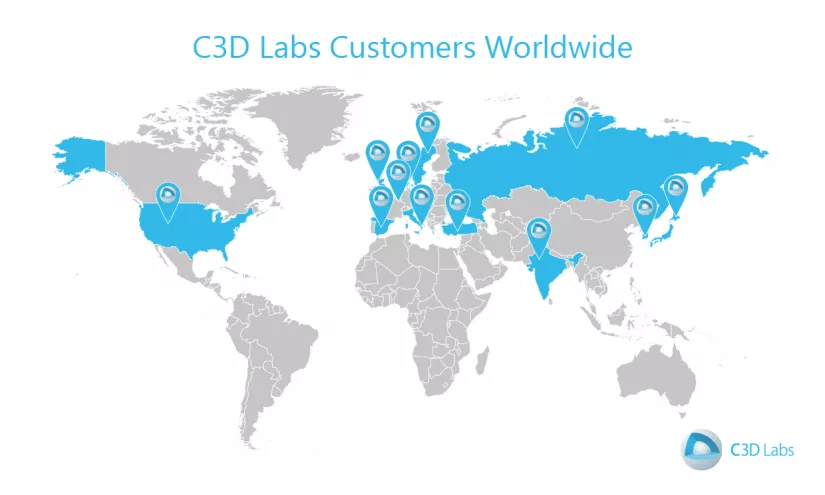 The SDKs from C3D Labs have become trusted by well-known software houses and innovative startups from twelve countries. Customers new to C3D Labs include the following:
Artec 3D is a global leader in handheld and portable 3D scanners headquartered in Luxembourg. For in-house software to work with 3D scan files, they licensed the C3D Modeler geometric kernel and C3D Converter.
VR Concept is a Russian software vendor focused on industrial-level virtual reality. To allow customers to download CAD models in ACIS SAT, C3D, IGES, JT, Parasolid X_T and X_B, and STEP files into their VR application, the company deployed C3D Labs' file converters.
CYPE is a Spanish company experienced in developing software for the building information modeling (BIM) industry. To support 3D modeling and interoperability in their newly released CYPE 2020 line of products, they implemented C3D Labs' geometric kernel and file converters in a record of just six months.
Companies continuing to build their engineering software products with C3D Toolkit include Altium, Ascon, Elecosoft, Mubitek, Nanosoft, Renga Software, the Russian VNIIEF and VNIITF federal nuclear centers of Rosatom, Tera Analysis, and more. All of them appreciate the responsiveness of the staff at C3D Labs to their requests, as well as the excellent level of technical support. Last year, C3D Labs resolved 1,306 customer tickets for new functions, improvements to existing features, and fixes.
Along with revenue growth, C3D Labs development team itself grew by adding mathematicians and programmers at the R&D centers in Kolomna and Nizhny Novgorod.
Oleg Zykov, CEO of C3D Labs: