In October, Nanosoft introduced nanoCAD Pro 11, the most radical update ever for its advanced DWG-compatible 3D CAD software. According to the announcement on the company's web site, "the C3D geometric modeling kernel is the foundation of all changes in nanoCAD Pro."
The newly released nanoCAD Pro 11 offers advanced 3D solid modeling with ability to exchange of models with most of CAD software.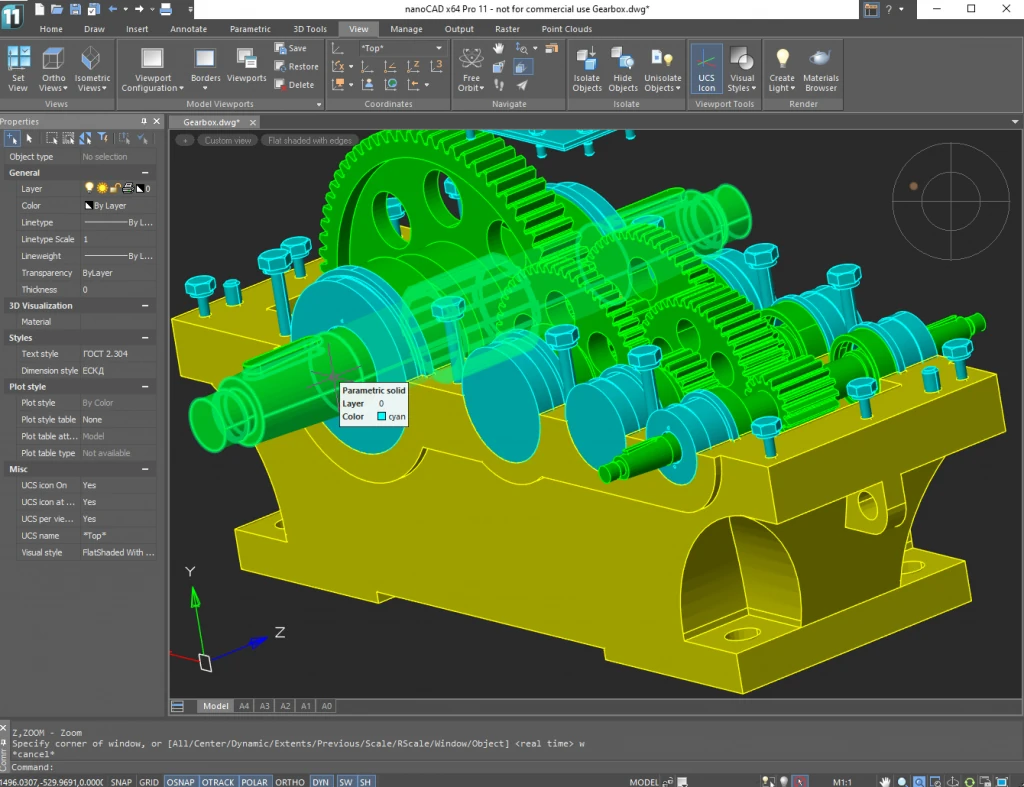 In addition to Inventor-style Construction tree model creation, nanoCAD Pro 11 adds more traditional for DWG-based CAD 3D solids creation and editing tools.
The list of supported 3D formats is greatly expanded. The following formats are available for insertion as underlay, import and export: STL, Parasolid X_T and X_B, JT, IGES, STEP, ACIS SAT, VRML, COLLADA, C3D.
Previously Nanosoft released nanoCAD Mechanica 9.0, its design application for mechanical engineers, with 3D solid modeling powered by the C3D geometric kernel.
About Nanosoft
Nanosoft is a community of CAD professionals who have been working in the CAD software industry since the 1980s. We are focused on creating high-quality, cost-effective software solutions for the CAD industry. One of our most important goals is to provide our customers the ideal vehicle for upgrading from unlicensed (pirated) CAD software to legitimate software. That's why one of our key strategies is the development of low-cost and free software products. To accomplish this, we do our best to minimize the side effects in transferring data by our customers.