Altium LLC is a multinational software corporation headquartered in San Diego, CA, that focuses on electronics design systems for 3D PCB design and embedded system development. Altium products are found everywhere from world leading electronic design teams to the grassroots electronic design community.

Web: https://www.altium.com/


Products based on C3D Toolkit:
Altium Designer
Altium NEXUS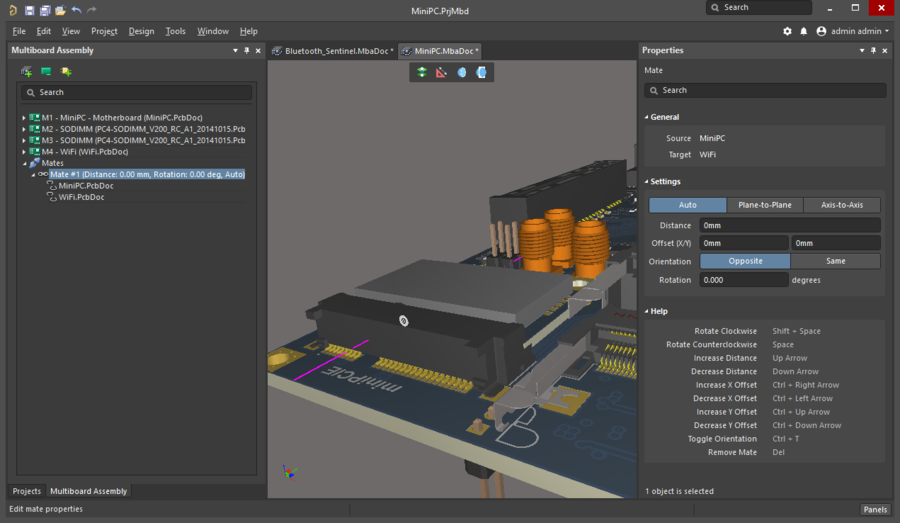 "With the powerful new 3D engine from C3D Labs, our flagship product Altium Designer gains new 3D capabilities that bring together electronic and mechanical engineering. We're making designing easier, faster, and more accurate from concept to production."
Partnership Timeline
Altium launches Altium Designer 19 with brand new 3D modeling features based on C3D Toolkit components. As one of the most widely used electronic design automation systems, Altium Designer 19 benefits from fast, accurate geometric modeling powered by the C3D Modeler geometric kernel, the C3D Solver constraint solver, and the C3D Converter data exchange module.
More
Altium, one of the world's leading developers of software for computer-aided design of electronic components, has licensed modules from the C3D Toolkit to expand the 3D modeling functions of its flagship product, Altium Designer.
More