Mubitek, the leading research and development company in Turkey and recognized die design expert, has chosen C3D Toolkit from C3D Labs to improve the 3D modeling capabilities of its ÇİZEN software, the first fully Turkish 3D design application.
The company licensed the full C3D Toolkit, consisting of C3D Modeler for geometric modeling, C3D Solver for constraint solving, C3D Vision for the rendering engine, and C3D Converter for data exchange.
ÇİZEN software
These components from C3D Labs replace the open-source Open CASCADE development platform and the D-Cubed constraint solver from Siemens PLM Software, which Mubitek previously used.
Mubitek is using its deep expertise in industry to develop ÇİZEN for smart die design. The software features parametric 3D modeling, a 3D standard parts library, specific 3D CAD modules, and import and export operations for IGES, STP, and STL files.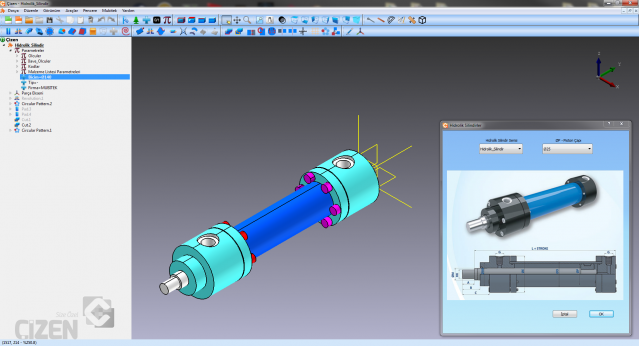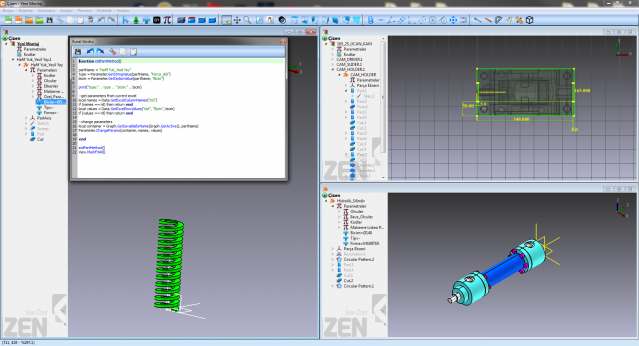 C3D Toolkit brings core 3D funcionality to ÇİZEN's robust solid modeling module. The components from C3D Labs provide Mubitek the ability to reuse design components, modify models easily, create multiple versions of models, and to exchange data with other design packages.
Mustafa BİNTAŞ, General Manager of Mubitek:
Oleg Zykov, CEO of C3D Labs:
About Mubitek
Mubitek has more than a dozen years of experience in CAD and automotive sheet metal forming. The company was established in Izmir, Turkey in 2005, and since 2007 has been developing CAD software supported by the KOSGEB and TUBITAK government agencies. MubiCAD, the first CAD product from Mubitek, was introduced in 2011.
For more information visit http://www.mubitek.com/